Get paid to test products.
It sounds a little fishy, right?
I mean, who wouldn't want to get paid for testing products – especially when they're products from well-known companies.
Usually, I'd say that when it sounds too good to be true, it is. But in this case, it's a whole different story.
The truth is, you actually can get paid to test products. 
You're not going to bring in a full-time income (or even close), but you can earn a little spending cash or, at the very least, earn free product.
Here's how.
8 Companies that Pay You to Test Products
1. Johnson & Johnson Friends & Neighbors
2. LOreal Product Testing Panel
3. Consumer Product Testing
4. Reebok
5. InStyle
6. UserTesting
7. Influenster
8. BzzAgent, Inc.
1. Johnson & Johnson Friends & Neighbors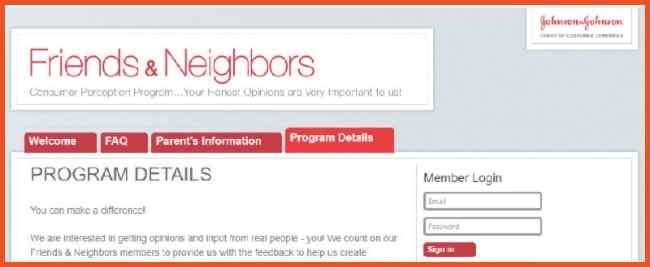 Johnson & Johnson Friends & Neighbors has a program that invites consumers to test up-and-coming products. Their product testing can range from testing dental floss to evaluating a fragrance for a shampoo line.
They have both at-home testing and in-facility testing options available.
This program's other opportunities include online surveys, discussion groups, focus groups, sensory panels, and consumer panels.
While specific compensation isn't listed, their website does say that you may receive payment as a token of appreciation.
2. LOreal Product Testing Panel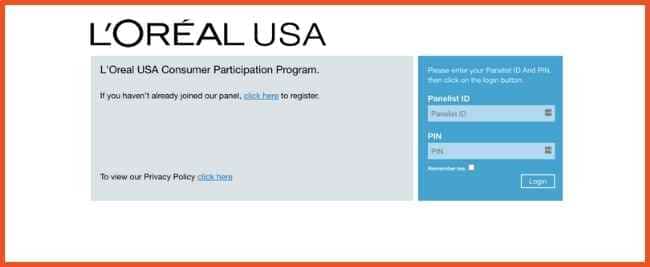 LOreal Product Testing Panel accepts product-tester registration from males and females ages 18 years and older.
They are looking for consumers to test out products in the following categories:
Hair Care

Hair Color

Hair Styling

Skincare

Sun Care
If you live in Ohio or New Jersey, you may qualify to test products at one of their facilities. If you're not located near one of the testing facilities, you can apply to be an at-home tester.
At-home testers will be required to submit an online survey after using a test product.
3. Consumer Product Testing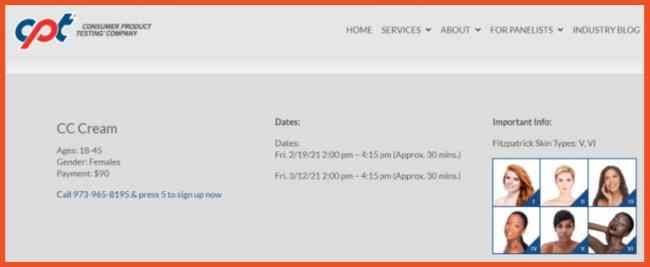 Consumer Product Testing is a testing company located in New Jersey. They specialize in testing sunscreen. However, they also test and run studies for pharmaceuticals, cosmetics, and other OTC products.
They are currently looking for males of any age and females ages 18 to 45 to participate in their programs.
You can view current product testing opportunities, how much those opportunities pay, and what they will require from you by visiting their website.
4. Reebok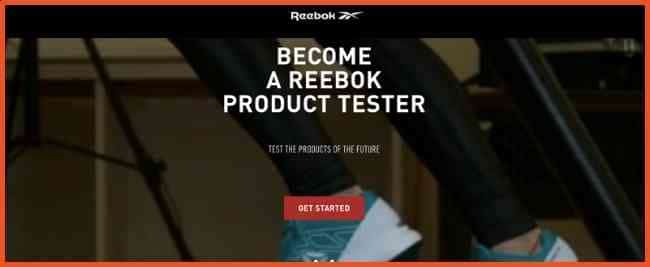 Want to try out the latest shoes before they get to the market?
Reebok has a testing program that allows selected product testers to try out new shoes for about 2-4 weeks. 
As a tester, you'd wear the shoes for a specific time or amount of mileage, complete an online survey, and then send the shoes back in.
Unfortunately, there is no payment for this one. The only benefit would be trying out products before they hit the market.
5. InStyle
InStyle magazine's trendsetters program gives InStyle readers a chance to test out fashion, beauty, and home decor products.
Instead of receiving monetary payment, you'll receive entries into quarterly prize sweepstakes each time you complete a study or product test.
6. UserTesting
UserTesting is a bit different than the other sites on this list. Instead of paying you to test physical products, they'll pay you to test websites.
Here's how it works:
You'll sign up and fill out your profile. Based on your profile, you'll receive invites via email to perform website tests. These tests will ask you to do something specific (like read a product description, try a checkout page, etc.) You'll follow the instructions you're sent and use a screen and voice recorder to talk about your experience as you do it.
Tests take about 20 minutes to complete. You'll earn $10 per test.
Payout is via Paypal.
7. Influenster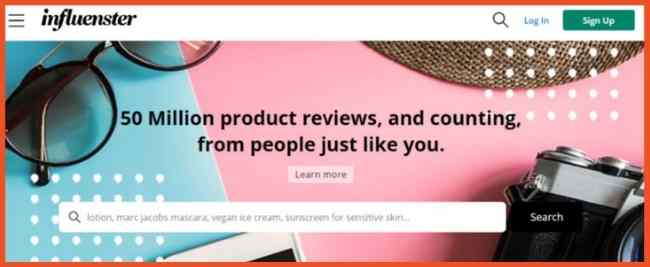 Influenster is a community of over 6 million users who write (and read) reviews on various products.
They also offer product testing, sending out their "VoxBoxes" to select Influenster members each month to review. 
A VoxBox is packed with full and sample-size beauty products from big-name brands.
If you are one of the lucky few to receive a VoxBox, you're encouraged to leave feedback about the products and share your experience on social media.
8. BzzAgent, Inc.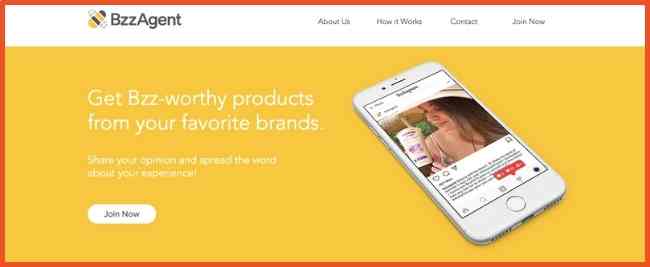 BzzAgent, Inc. is a company that works with brands to get reviews and spread buzz about new products.
To become a tester with BzzAgent, you'll need to create a profile and answer survey questions.
Based on your profile, you'll receive product testing application invites via email. The application will determine whether or not BzzAgent chooses you to be a tester for a specific campaign.
After testing the product, you'll receive instructions on what to do next. Some instructions may include sharing your experience on Facebook and Instagram or writing a review.
Earn Money or Free Products as a Product Tester
If you're looking for a bit of pocket change or want to try out the latest products, try signing up with these eight companies. You aren't going to make a ton of money, but product testing could be a fun side hustle.
Learn affiliate marketing secrets. Click here to get started